The Best Art Galleries In Hanoi
Hanoi, Vietnam's capital, is home to more than just culinary delights and cultural sites. Look beyond the architecture and numerous coffee shops, and you'll find an emerging art scene that's brimming with talent and creativity. Here's our guide to the best art galleries in Hanoi you should not miss.
The Best Art Galleries In Hanoi
Doclab
DOCLAB was established in 2009 and ever since has been showcasing documentaries, experimental films, and video art. Straying away from the conventional, DOCLAB focuses on promoting filmmakers as opposed to painters or sculptors. They regularly host screenings to feature experimental films, video art series, documentaries, and independent films. With larger audiences, artists often leave a dedicated time for Q&As. Local and international filmmakers can take part in seminars that they're interested in, as well as events and workshops to improve or learn new skills.
56-58 Nguyen Thai Hoc, Ba Dinh District, Ha Noi
CUC Gallery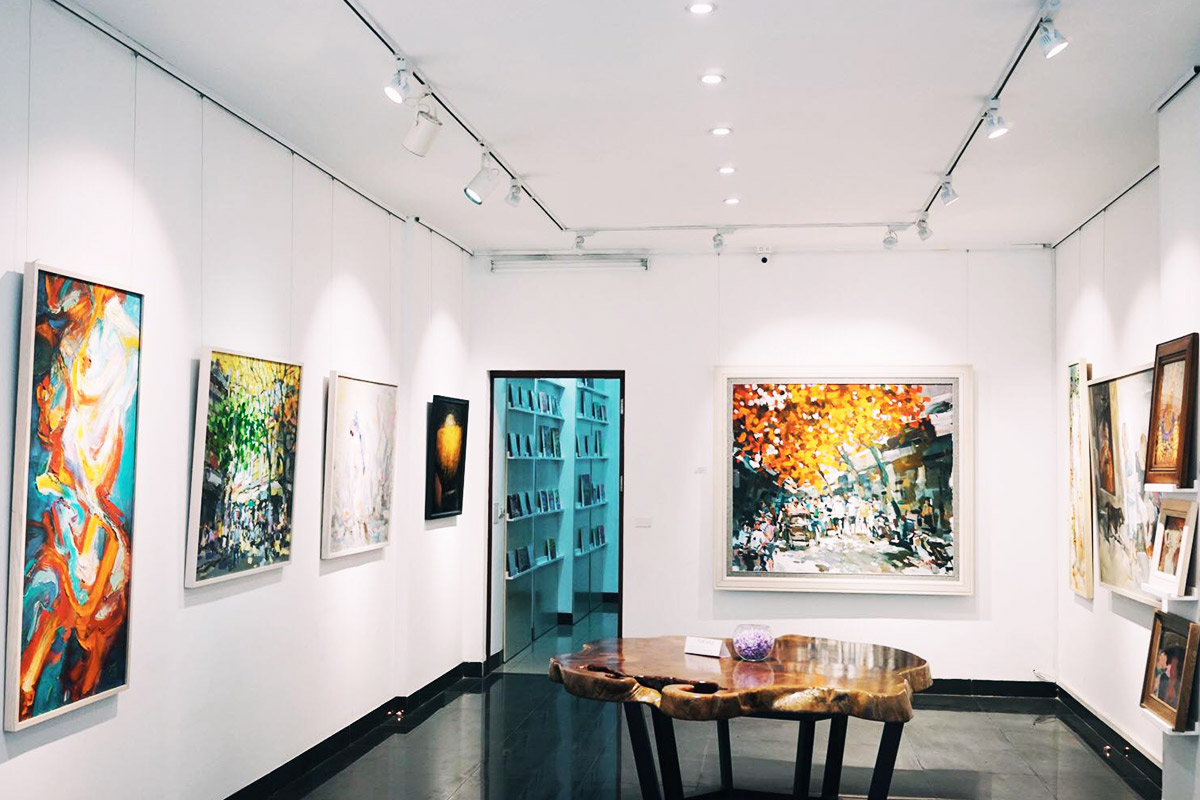 CUC Gallery is a prominent contemporary art gallery that features a variety of artworks: paintings, drawings, photographs, sculptures, installations, videos, and prints. These artworks come from a diverse selection of artists that range from fairly new to well-established. CUC Gallery collaborates with other art entities both in and outside Vietnam and carefully selects high-quality art pieces to give their audience the best experience possible. They also host unique exhibitions to heighten what they have to offer.
A4703 (Floor 47), Keangnam Hanoi Tower A, Duong Dinh Nghe, Tu Liem District, Ha Noi
Nha San Collective
Nha San Studio was the country's first and longest-running artist-run space, founded by Tran Luong and Nguyen Manh Duc in 1998, and was known for nurturing Vietnam's first crop of avant garde artists and promoting Hanoi's experimental arts scene. The space was initially housed in Nguyen Manh Duc's home, a Muong house built on wooden stilts. The studio had to be moved several times throughout the years, including a stint at the now-defunct Zone 9, which housed a dozen or so artistic endeavours, including galleries, shops and cafés, in a compound of colonial-era buildings and a former pharmaceutical factory. It was shut down in 2011. After its closure, the group existed in the form of mobile and guerrilla projects before finally forming Nha San Collective in 2013 and finding a new home in Ba Dinh.
Ngõ 6 – Vĩnh Phúc, Hà Nội, Vietnam
Manzi Art Space
Located in the center of Hanoi, Manzi has established itself as one of the most reputable galleries in the city, consistently showcasing daring talents and promising young artists and holding exhibits, workshops and performances that challenge stereotypes and perspectives. Manzi funds itself through two establishments: an exhibition space/artist's residency and a café/shop that's housed in a quaint colonial-era villa that serves coffee as good as the art that hangs on its walls. Both are located within walking distance of each other and neither should be missed.
Work Room Four
Established in 2013 by Claire Driscoll and Dorian Gibb, Work Room Four is a multidisciplinary art and design studio with a primary focus on creative collaboration. Apart from its work in design consultancy, it also manages a small gallery in a modest space in West Lake, Hanoi's expat enclave. The group is also the brains behind Art For You, an annual collaboration with Manzi that provides affordable art to the public.
31 Ngõ 67 Tô Ngọc Vân, Hà Nội, Vietnam
Nguyen Art Gallery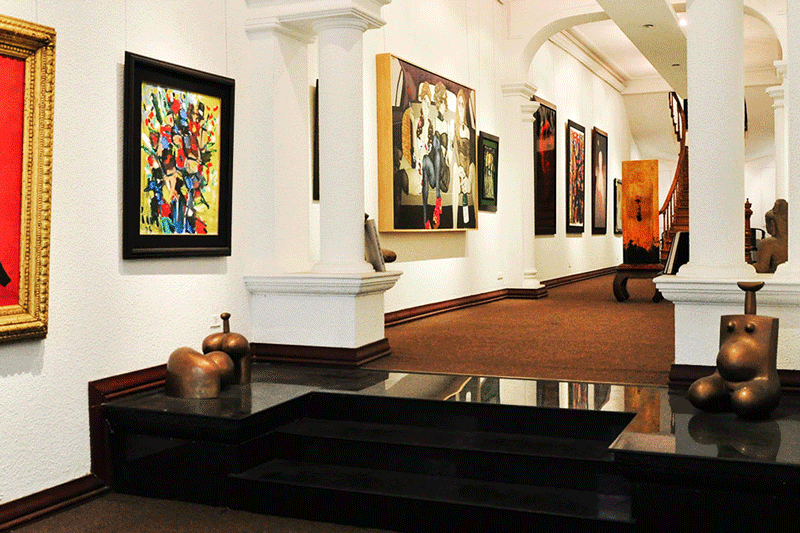 Nguyen Art Gallery opened in 2006, promoting paintings and sculptures from Vietnamese artists. Many of the painters use traditional Vietnamese art supplies such as lacquer and charcoal to develop their work. Through creative masterpieces, these artists express their interpretation of Vietnamese culture and draw upon spiritual, aesthetic, social, and political concerns that are important to them. Nguyen Art Gallery aims to publicize the culture of art in Vietnam to their audiences, even bringing in new local artists to support them. They also host regular exhibitions and their artwork can be purchased at the gallery itself or online.
31A Van Mieu, Dong Da District, Ha Noi
Bauhinia Gallery
This is one of the best art galleries in Hanoi for those who love the beauty of nature. There are many authentic works that expressed the majestic natural scenery here. Bauhinia Gallery mainly focuses on paintings of natural beauty, while always trying to look for talented young artists to develop their direction.
185 Hang Bong St., Hoan Kiem District, Hanoi
Tags :
Art Galleries
Hanoi
Vietnam