The Best Places to Go Surfing in Vietnam
Looking for the best places to go surfing in Vietnam? Windsurfing and kitesurfing have been big in Vietnam for close to two decades, but surfing in Vietnam is still cruising way under most people's radar. Vietnam's massive tourism boom has yet to spill over into surf tourism, but the country has all the makings of an A1 surfing destination:
Dreamy, empty line ups
year-round warm weather (no wetsuits needed)
Cheap cost of living
Totally gorgeous scenery
Super welcoming locals
The Best Places to Go Surfing in Vietnam
Da Nang
Da Nang is the epicenter of surfing in Vietnam, thanks to its warm climate and long stretches of beach with great waves that break all year round. The surf season in Da Nang is around September to March, where average water temperatures are 80°F (27 °C). My Khe Beach, also known as China Beach, has a long sandy coast that stretches 18 miles (30 kilometers) southward from Da Nang center. The beach is the most popular area for surfing among expats and is growing in popularity among the locals. The conditions are perfect for beginners to learn the sport, but there are occasional dangerous rips for thrill-seekers. Nam O Point and Non Nuoc Beach are two other popular spots in Da Nang with high-quality waves to get your surf on.
There are many surf shops lined up along the beach where you can rent boards for as low as 5.00 USD for an hour. If you are new to surfing and would like to learn, check out Danang SurfSchool that offers classes that are of international standards. They also offer Stand Up Paddle (SUP) lessons if you are intimidated by the waves at first.
Nha Trang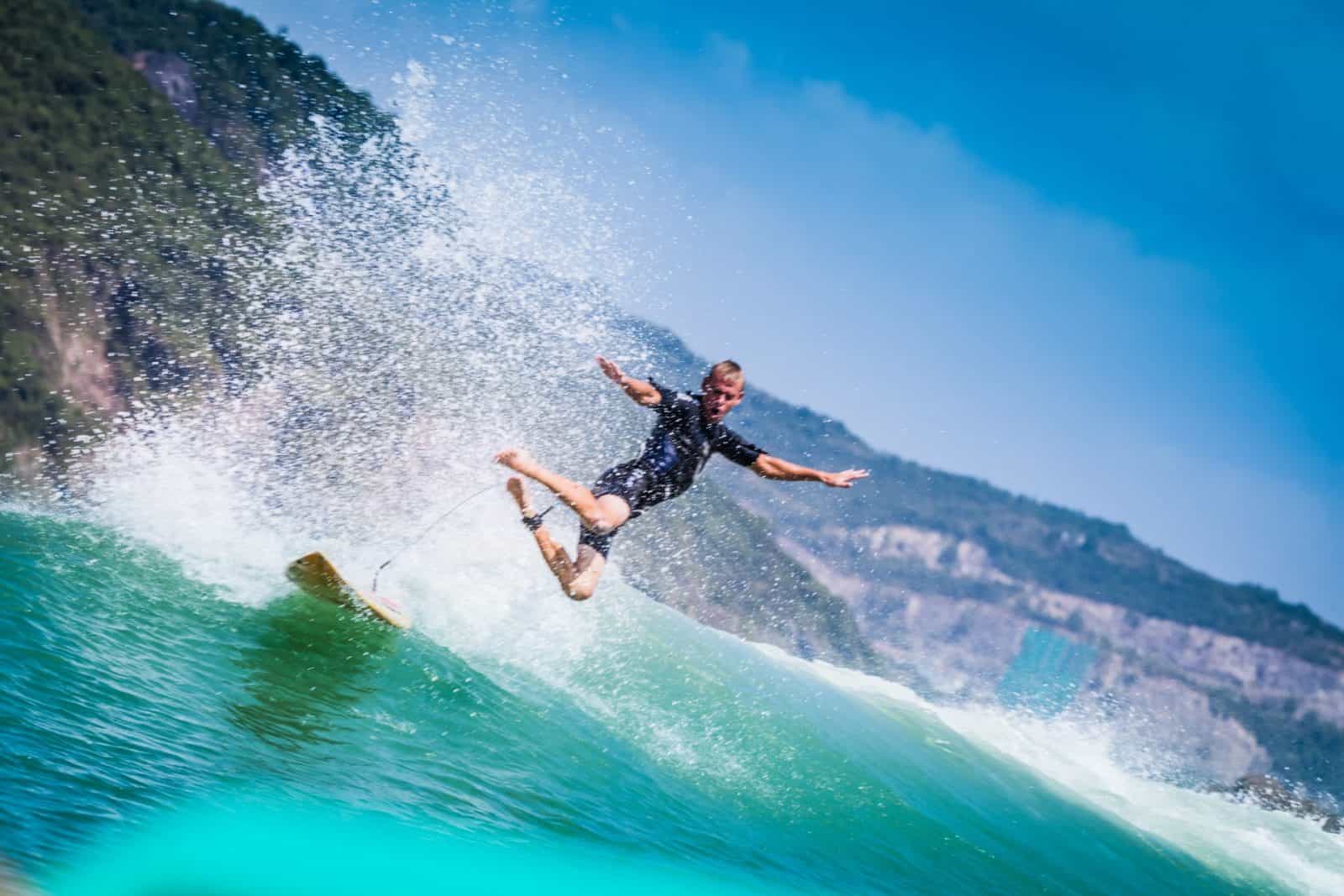 Nha Trang is the next popular surf stop as you start moving south from Da Nang. This is a coastal city full of luxury getaways, high-rise beachside resorts, and expensive seafood. While Da Nang is the surfing capital of Vietnam, Nha Trang holds the title of being the diving capital of the country. That doesn't mean you can't surf though, especially during Southeast Asian typhoon season (November to March). When the typhoons from the Philippines bring storms along the Nha Trang coast, you will find nice swells in the water that make surfing ideal for any level of experience.
Bai Dai Beach is where you need to go. While it is great for beginners, there can be strong rip-currents as well. Head over to The Shack Surf School, which is also a restaurant and bar. They offer lessons for all experience levels and have over 18 boards for you to choose from, starting at 10.00 USD per hour. Paddle boarding is also a thing here. If you are shy about tumbling and falling in front of everyone, don't worry—Bai Dai is the longest stretch of beach in Vietnam, so there will be plenty of secluded spots for you to embarrass yourself in, with no one else's company but your own. City Reef and Dark Reef are two other surf spots, but they cater to a more experienced crowd.
Mui Ne
Mui Ne is one of the best places to kite surf in the whole of Southeast Asia, as there is a lot of wind, so the waves here are generally wind swell. That is, unless there is a monster storm somewhere close by, which can be pretty likely because, well, Vietnam.
Hon Rom Beach is the most popular beach in the city, and the waves here work best from October to May. The strip is also large enough to find your own spot to surf at, but a key to finding the best waves is to look for other surfers so you can join them. The best spot to surf at is Suoi Nuoc Beach, which is on the way to the white sand dunes. The waves here are best from July to October. The conditions are great here during that time, with fantastic swell and wind, and the annual surfing and stand-up paddling competitions have been held here by Jibes Beach Club. Jibes (also a restaurant and bar) offers lessons and rentals for surfers and soon-to-be surfers. The pros here can get you to catch your own wave in no time!
Ke Ga Cape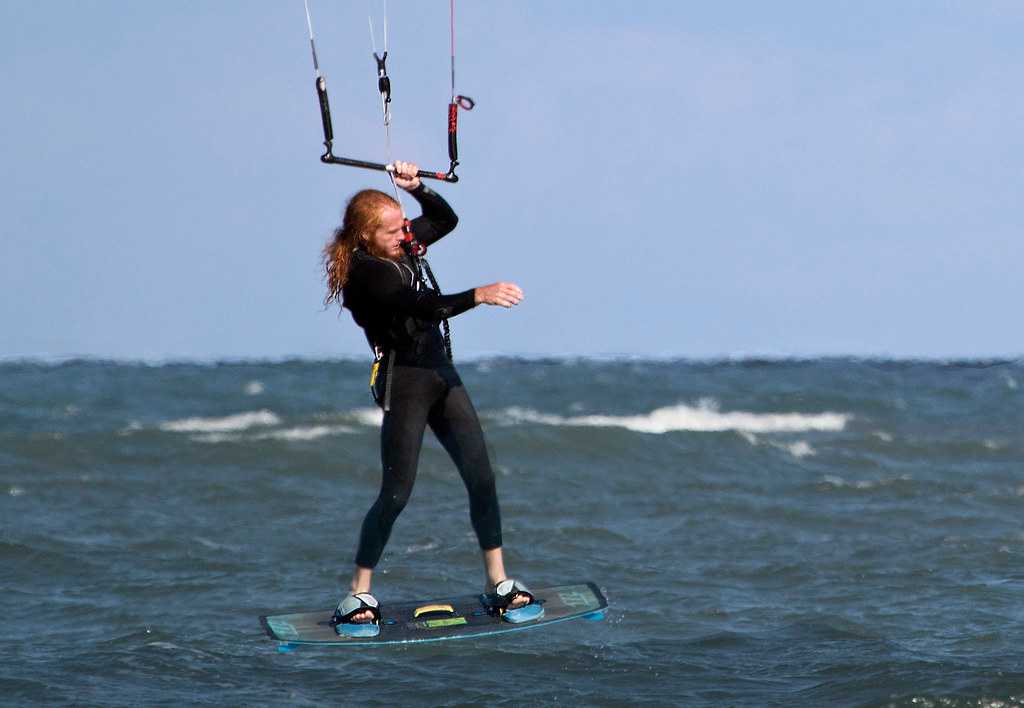 Ke Ga Cape is one of the best places to go surfing in Vietnam you should not miss. Surfing in Ke Ga is one for the adventurous (and prepared), since there's nowhere to rent boards from and little in the way of a well-trodden path to the breaks.
The surfable section of the beach starts just before the lighthouse and ends just after, and works best from November-March when the northeast monsoon is at its peak. You could surf Ke Ge Cape in the summer, too, but only during periods of stormy weather (the swell won't normally be big enough otherwise).
When the wind blows things out too much, Ke Ga is perfect for wave riding with a kite.
Tags :
places to go surfing
sport
Vietnam