Shopping is one of the best ways to immerse yourself in the local culture during your Vietnam holiday, where you can find unique handicrafts, food items, and apparel at relatively affordable prices. Whenever perusing through Vietnam's local markets, art galleries, and craft centres, it's wise to take your time searching for good Vietnamese souvenirs and gifts for your family and friends. Bargaining (at least 75% lower than the retail price) is a must for better deals as vendors often charge higher for tourists. Read on for our guide on the best things to buy in Vietnam.
Things To Buy In Vietnam
Traditional Ao Dai Costume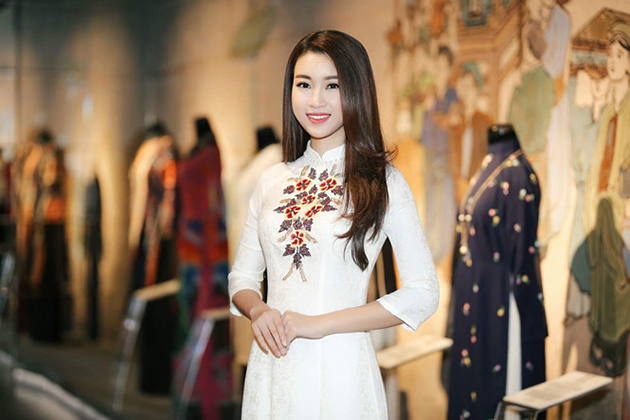 Ao dai, widely regarded as Vietnam's national costume for women, consists of a long tight-fitted dress that's worn over slacks in contrasting colours. Although ready-made ao dai can be found in tourist-friendly markets and fashion boutiques, some travellers may require the service of a local tailor to get their costume fitted according to their body type. Hoi An is renowned its professional tailoring services, where you can choose from an extensive collection of fabric and have your very own custom-made aoi dai for about VND 700,000 to VND 1,500,000.
Silk
Silk in Vietnam is made from the cocoons of silkworms using manual looms, and comes in a variety of patterns and colours. You can find plenty of fashion boutiques and souvenir shops selling shirts, ties, accessories, and dresses at relatively affordable prices. Unfortunately, counterfeit goods are very common in Vietnam, so the best places for authentic silk products are Hoi An Silk Village and Van Phuc Silk Village (about 10km southwest of Hanoi). A regular Vietnamese silk typically costs VND 70,000 per metre while premium fabrics are priced over VND 100,000 per metre.
Vietnamese Coffee
Coffee is one of the most popular and high-quality product in Vietnam, selling almost everywhere. However, if you want to avoid the slight chance of scam and cheaper price, it is possible to buy great coffee in Hanoi, Da Lat or Tay Nguyen (Vietnam Central Highlands). Otherwise, you can find this type of souvenir in any big cities without much trouble. Just ask the local or your tour guide for the trusting providers.
Conical Hat
For 10 or so years ago, the conical hat (or straw hat) was a familiar garment to Vietnamese. It provides not only a protection from the heat but also added to the charm of the wearer. Today, it is usually used as decorations and presents. The conical hat may have few differences between regions yet all the basic features are the same. This souvenir can be found in many parts of Vietnam at a reasonable price. So, the conical hat is one of the special gifts that you should add it on your things to buy in Vietnam list.
Pottery/Ceramic
Several countries are selling Vietnamese traditional pottery which shows the great influence of the once pottery center in Asia. A huge number of stores offer this type of product since pottery is still being used in the everyday life of Vietnamese people. Nevertheless, if you travel to Hanoi, it is advised to get to Bat Trang traditional village in which the art has been passed down for a thousand years. In the South of Vietnam, high-quality ceramic is available in Ho Chi Minh shops or Binh Duong province.
Pearl Jewellery
Pearl farms are mainly found in coastal locations such as Ha Long Bay and Van Phong Bay, with Saigon Pearls widely known as the best place in Vietnam for authentic pearls and jewellery. Located in Nha Trang, this home-grown brand has several showrooms selling necklaces, bracelets, pendants, earrings, and rings at VND 3,000,000 upwards. If you're not a fan of pearls, accessories made with gold and colourful gemstones are available as well.
Hand embroidery
Vietnam is famous for its embroidery art. The products include embroidered quilts, bedsheets, pillowcases, table runners, bags, clothes, scarfs, purses, nightdresses, etc.
Hanoi is a great place to purchase this kind of product because there is a wide range of in selection, quality, and price. Also, if you have a chance to visit Sapa, you can get access to different villages of the valley, where you can see how handmade embroidery products are made and buy them in the local markets. The best items are usually found on special cotton and linen and the best designs. Anybody who appreciates hard work and culture will definitely like these beautiful handmade gifts.
This is an ideal option for gifts to those who are passionate about culture or just simply the special ones in your life (mother, wife, girlfriend)
Price: depending on different products (bags, clothes, pillowcase, bedsheets, etc), ranging from VND 50,000 to VND VND 1,000,000
Tags :
Best Souvenirs From Vietnam
things to buy
Vietnam